INTRODUCTION
In 2009, I started to build some cameras to answer some of my very specific photographic needs. The cameras I make are all named after well knowned women photographers.
Berenice II was made in 2015, it is a medium format view camera that is compatible with 120 film and Hasselblad digital backs. It was named after Berenice Abbott which was a photographer well known for her architectural photography.

Berenice Abbott



I made Berenice II to do urban landscapes and architectural photography. It's wide enough to fit skyscrapers from close distances while keeping a perfect perspective.



BEST SUITED FOR:

Studio

Art

Landscapes

Architecture
PERSONAL NOTES
In 2009, I wanted to do some architectural work, but could not find any camera equipment that gave wide enough coverage with perspective correction, it simply did not exist. So I made Berenice.
In 2015, I wanted a more versatile, sharp and precise camera for the same needs, so I made Berenice II.
Berenice II is a complete view camera with a all movements: Tilt Swing Shift Rise Fall. I can do perspective correction and play with Scheimpflug to move the focus plane. It also has a lot of accessories, making the photo taking experience a bliss for any large format photographer.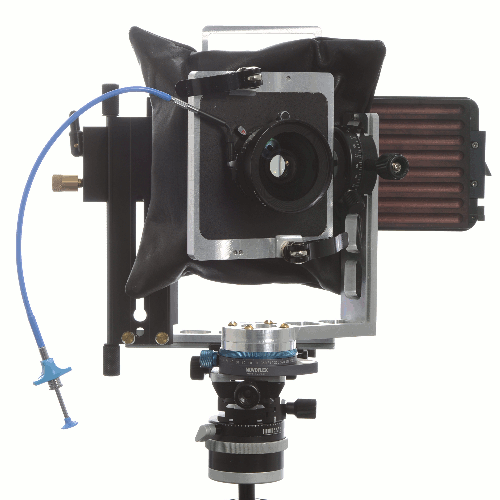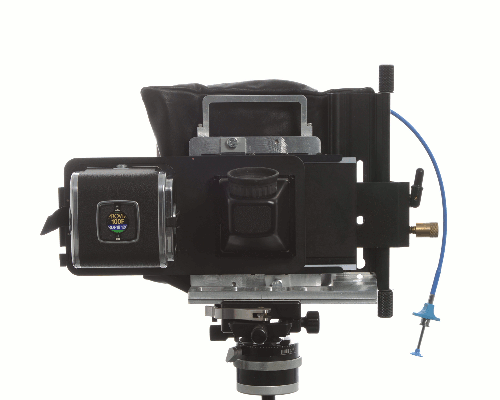 The design is close to a Hasselblad Arc Body, but with much wider movements. The camera is designed to use Super Angulon or Grandagon lenses, down to 35mm, covering 6x6 cm with movements of at least 30mm in each directions.
Here is a Photo Gallery about the making of...
CONCLUSION
Berenice II is the sum of years of work, a versatile camera to take static subjects with perfect perspective.
If you have special needs, making your own camera can be a huge learning opportunity and lots of fun too!
PHOTO SAMPLES
VERDICT:
| | | |
| --- | --- | --- |
| Image Quality | | 5/5 |
| Versatility | | 3/5 |
| Build Quality | | 5/5 |
| Value for money | | 5/5 |
| Sexyness | | 5/5 |
5 FLASHBULBS